Short hairstyles for girls lets you experiment with different looks that will make your daughter look cute. Try different looks as this will probably be the only stage in her life that you can choose her hairstyle. When she gets older and conservative, you might not get the chance to tie her hair in pigtails or cut her bangs.
This is the time when you have varied options depending on the thickness and length that you prefer. Look at these hairstyles for inspiration.
Sweet and straight
Bobs that graze the jaw line will look great on pretty little girls with straight hair. There is no need to add bangs as the cut already frames the face. Whether parted on the side or at the middle, it will still look adorable on your little angel.
Pixie please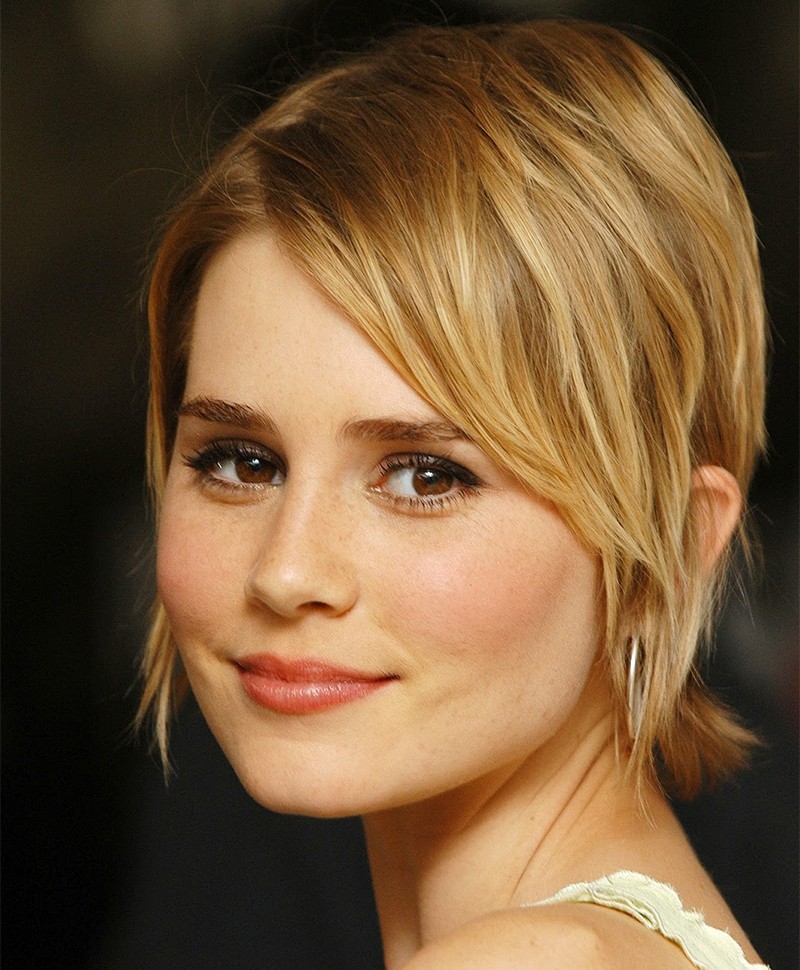 Pixie haircuts are the best short hairstyles for girls as they provide three benefits. They are low maintenance, relaxed, and fun. Add asymmetric bangs to keep it interesting.
Curly and cute
There is nothing more adorable than a cute little girl with equally cute bouncy curls. It's a hairstyle that does not require high maintenance. Just keep hair ties, clips or headbands handy to control the curls especially during play time. However, the messier the curls, the cuter it gets.
Pretty pigtails
The best way to keep hair away from your little girl's face is by tying them in cute pigtails. You can inject more fun in her hairstyle by using patterned ribbons. For those with short bangs, use clips to keep hair from sticking to the girl's eyes.
Bobs and bangs
Accentuate your little girl's beautiful eyes with a hairstyle that features jagged bangs. Keep the hair below the ears to emphasize her cute lips.
Since your little girl still believes in your good fashion sense, she will probably let you choose her hairstyle. Keep in mind that your daughter needs to be comfortable and not only cute. Choose from the short hairstyles for girls shown above.
Bobs, pixies, and pigtails will keep hair away from your child's face. They will also make her look cute. Adding accessories like clips, ribbons, and headbands can also enhance her cute features. Whether straight or curly, your little girl will surely look adorable as long as you know the right cut for her face shape.