Short hairstyles for women with thick hair make it easier to take care of unruly and unmanageable hair. Shorter haircuts let you show off the thickness of your hair without requiring too much maintenance. Short hairstyles are so much easier to take care for than long and thick tresses. However, you need to choose a cut that minimizes volume. You also need to consider your preferred personal style and your face shape. You need to make your hairstyle as flattering as possible. Here are cuts that will make your thick hair look gorgeous:
Shaggy bob
In case you just don't have the heart to chop off 90% of your hair, consider a shaggy bob haircut that grazes your chin. The stylist will cut your hair in layers using a razor. This will minimize the plumpness of your hair which makes styling easier. When creating layers, your stylist will consider the shape of your face. Layering is one of the stylist's ways of balancing out your facial features. For example, heart-shaped faces call for layers that fall around the jaw and the chin. For oval faces, layers need to be placed all over your hair to create a bob that will make your face look wider.
Close crop
If you have a daring personality or you just don't have the patience to keep your unruly thick hair at bay, a close-crop haircut will be great for you. It requires low maintenance and shows off your hair's natural texture. Short hairstyles for women with thick hair minimize the fuss of combing and detangling. With a cropped haircut, you just need to apply some hair cream with your fingertips and go. Ask your stylist for the best styling cream for your hair type.
Spiky pixie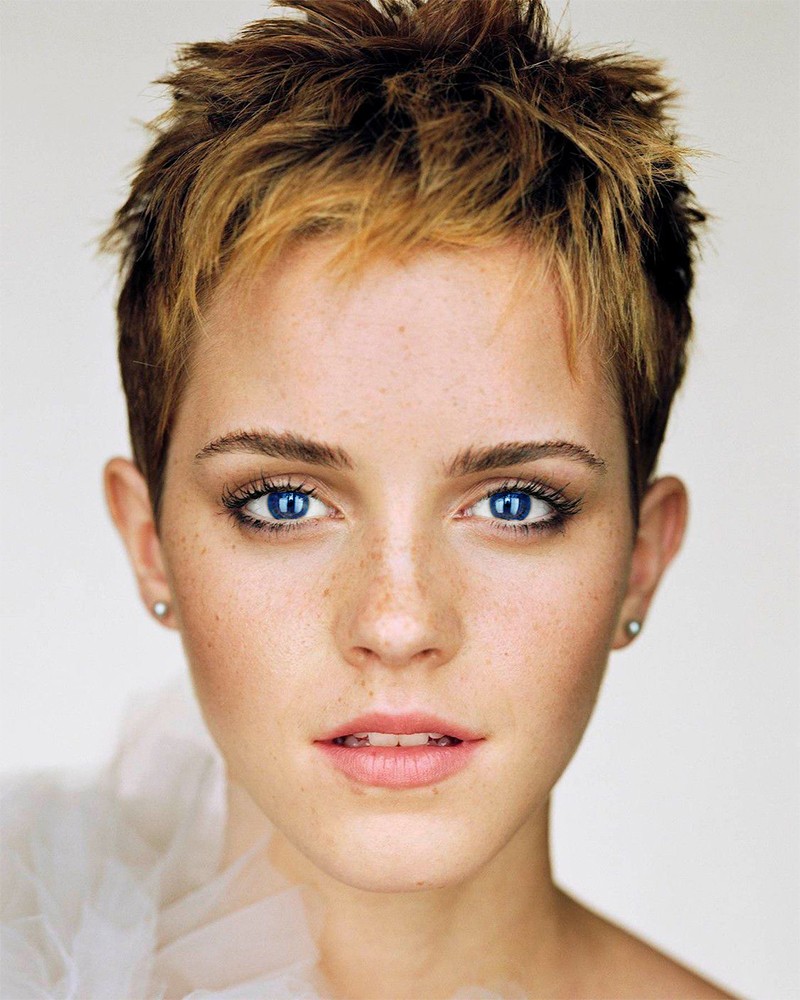 Spiky pixie hairstyles have short strands on the side and longer strands on the top which are made to look spiky using styling products. It is a funky look that will make you feel confident and fresh all the time. To make it look a little less masculine, add cute accessories like embellished clips and headbands.
Short hairstyles for women with thick hair should accentuate a person's facial features. The thickness of your hair should not keep you from sporting hairstyles that make you look young and fresh. It is actually a blessing more than a curse. Choose a hairstyle that is just right for your thick hair but don't forget to consider the shape of your face and your own personality.