Short hairstyles for women have been around since the early 1950's, which means short haircuts have been around roughly for more than 6 decades. Short haircuts (also called 'bob cuts') usually consist of hair cut up to the jaw or the chin level.
In this guide, we will discuss everything you need to know about hairstyles for short hair- for girls and women of different ages- and more importantly, factors one should consider when opting for easy hairstyles for short hair.
The history and emergence of short hairstyles for women
The end of the First World War saw an emergence of short haircuts in women. Not only did these styles reflect the changing roles of women in the era; they also showed how daring women had become since the war.
In fact, a majority of the women who selected short layered haircuts had actually played a part in the War. Most women with short wavy hairstyles in that decade portrayed that they wanted to "rub shoulders" with men on all fronts.
So, by bobbing one's hair, one adopted a masculine look for a completely radical change from the predominant longer and contrived hairstyles of the earlier decades.
Later, celebrities and mass media further fueled the popularity of short haircuts. Hollywood films like Gone With The Wind inspired head clinging and pulled back hairstyles that had women and girls rushing to salons to get their hair done in similar fashions.
Marilyn Monroe, the blonde bombshell, later inspired short blonde hairstyles whereas the 1950s invention of hair curlers made short curly hairstyles and Italian inspired short layered haircuts extremely popular.
Today, the bob cut symbolizes more or less the same thing it did in the past: the mark of a sassy and bold woman. Short hairstyles are back and women are telling their stylists to emulate the look that was made popular eons ago!
What to consider when thinking about a short haircut
It is important to not only consider the trends in short hair hairstyles but also one's personality and individuality before opting for a short natural haircut. You definitely want the style to suit and compliment your face while emphasizing and highlighting your best features.
So let's take a look at the seven different face shapes and how stylists use them when considering short hairstyles for their clients.
The 7 Basic Face Shapes:
1. Oval Shape


Oval shaped faces are nearly 1.5 times longer than the width of the face. In most cases, oval faces have well-balanced features and the chin and forehead are in proportion. Any type of short wavy hairstyle suits the oval face. Naturally one should avoid a very short haircut that adds too much height to the head.
2. Rectangular shape
If you have a rectangular face shape, then the width of your face is less than its length and you probably have wider, square shaped chin and strong jawline. If your face is narrow, a clever stylist might add bangs to your haircut so as to give an illusion of width to the face. Rectangular face shaped women must avoid very short hairstyles but they can certainly go for short fringed or short layered haircuts as well as chin-length bobs.
3. Round shape

This face shape is characterized by fuller cheeks so ideally the short hairstyles for round faces help add some height to the head while minimizing its sides.
4. Pear-shaped face

If you have a narrow forehead, wide jaw lines and round chin, then select a short layered hairstyle which adds width to your temples and forehead. Avoid going for very short blunt cuts and instead select longer layers at the crown.
5. Heart shaped face


These faces are wide at the temple and narrow at the chin. They are also characterized by a delicate chin. The short natural hairstyles for this face shape must ideally create width at the jaw line. You can also use side swept bangs to draw attention to your eyes and cheekbones. Alternatively, go for short curly hairstyles with a light fringe around the brow or a strong partition.
6. Square face shape


If your face is fuller on the sides or you have a square shaped jaw then you belong to the square face shape category. There are many easy hairstyles for short hair for this type of face but they must soften the facial features and sides and reduce facial roundness. Go for short spiky hair or, alternatively, wispy layers around the face.
7. Diamond shaped faces


If you have a diamond shaped face, then you have wider cheekbones and a narrow chin, forehead, and jaw. A majority of the short hairstyles for women will suit you though your stylist should try and create width at the forehead and minimize width at the jaw.
When selecting short haircuts for women, make sure you consider not just your face shape but also the color, the type of hair, your age and lifestyle. It is important to consult a good stylist who can take all these features into account.
A good stylist should take the time to study your face shape and personal characteristics while ensuring that the short haircut enhances your best features.
Your lifestyle, age, type and texture of hair as well as the time and money you are willing to spend to maintain the hairstyle must also be considered.
Short Hairstyles for Girls
Short haircuts for girls are popular today because they are usually easy to maintain and suit most hair and face types. Make sure you discuss the quality of your hair with your stylist before you go for it, especially if you have fine, thin or brittle hair. In such a case, you might need to spend some time on styling in addition to more money on products like mousse or gels for daily maintenance of these cute short haircuts.
Thin hair needs balance while thicker hair is much easier to show volume. That being said, most cute hairstyles for short hair work rather well for girls between the ages of 8 to 18 years old.
Short Haircuts for Older Women
As you grow older, your hairline starts receding and your hair also gets finer with a reduction in volume and thickness. Naturally, you must spend more time in creating volume and making the hair look thicker than it actually is.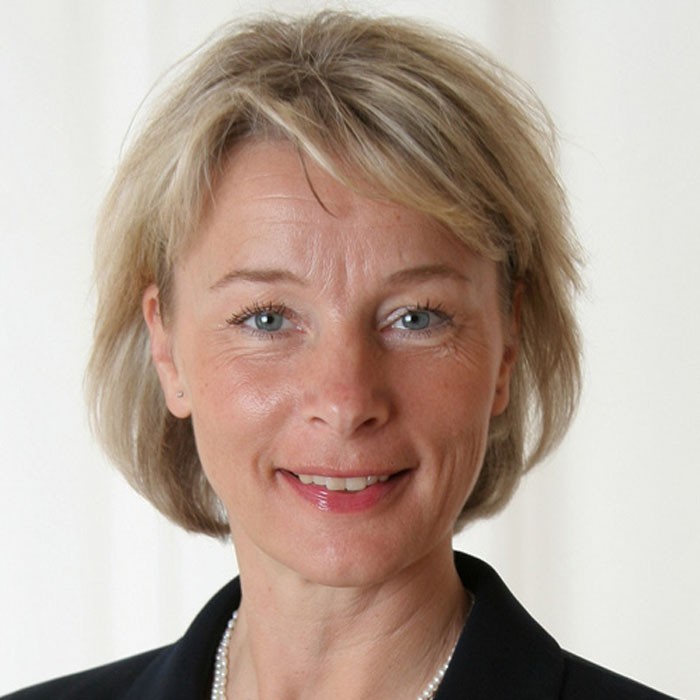 Short hairstyles for older women are popular because they can help create a modern, stylish look by taking years off your face.
Some considerations for short hairstyles for women over 40 are:
Make sure you discuss your hair and face types before your stylist tries a short haircut.
Find out how much time you would have to spend daily to maintain the haircut.
Find out how often you should cut your hair and decide whether you can do so. For short haircuts for women over 40, once every 2 months is ideal for maintaining the shape of your haircut.
Find out the right products to use at home for maintaining your hairstyle
Some additional ideas for short haircuts for women over 50 include:
Short cropped hair with creative trimming at the edges and a darker color at the roots.
Alternatively, you can go in for mock mullet which consists of a feathered or layered look.
Another highly popular look is the sassy asymmetrical frame with bangs in the front.
Rounded bob short hairstyles for women over 50 are another popular and fantastic idea.
Short Haircut Tips based on your Hair Type
Most women with fine, thin hair consider their hair to be a curse. However, ask any woman with unmanageable, thick and curly hair, and she will perhaps say the same thing. In reality, hair of either type can be made to look great provided it is handled properly.
There are hundreds of short hairstyles and haircuts for both thick and thin hair and, when styled right, can help you achieve a feminine, stylish and elegant look.
Tips for Styling Short, Fine Hair
There is a wide range of short hairstyles for fine hair. Modern short haircuts for fine hair include the Bob cut, Pixie cut or Boy cut– all of them suit fine hair type.
Add a fringe to the cut, so that the round silhouette adds a stylish and playful look.
If your hair is very thin, dye it darker than it really is, is especially at the roots.
You can also go for coloring at the tips, such as the "burnt" look creates an optical illusion making your hair look twice as big as it actually is.
Consider a cute cropped hairstyle that adds volume to the hair on top.
You could also comb all your hair up front and bring it down on the forehead to draw attention to your eyes. This sweet shaggy hairstyle is perfect for women with short haircuts and fine thin hair.
Adding layers also adds volume. It gives body and fullness to thin and limp hair.
Tips for Styling Short, Thick, Curly Hair
Women with short thick hair often complain about the thickness of their curls stating that they make their hair unmanageable. Most resort to flat ironing their hair so often that it ends up getting damaged in the process. This is totally unnecessary given the fact that there are so many short hairstyles for thick hair to pick from.
Choosing the right short haircuts for thick hair is naturally quite tricky especially if your curls are extremely tight.
You can try a tapered or layered hairstyle and choose some nice highlights for the style. Select a hair color that brings out the undertones of your skin color. For example, African American women do wonderfully well with red highlights that bring out the brown undertone of their skin.
If you have relaxed hair, then go for layered bangs keeping the length just up to the ears. Add gorgeous reddish brown highlights to brighten the face.
For straight thick hair, you can try a strict symmetric ear-length bob and add short bangs on top creating a purposeful, stylish and reliable look.
For coarse thick hair, add some coloring and smooth out the texture using cuticle smoothing serums.
Ideas for Short Blonde Hairstyles
Wavy bobs remain amongst the most popular short blonde hairstyles as shown by many Hollywood A-listers.
Light messy beachy waves are also ideal for daytime or evening for a casual or formal look.
Alternatively, you could try an asymmetrical elongated front with a classy bob and side parting.
For blondes with very thin, fine hair, go for side bangs, shortened at the nape and minimal volume on the crown.
Short Layered Hairstyle Ideas
Here are some fantastic ideas for short layered haircuts for women and girls.
A classic chic length bob can be given a modern twist with a fringy bottom line. This style is suitable for all hair colors, though dark chocolate brown hair looks really chic.
Have your stylist curl your hair a bit in large relaxed curls keeping the length just below the ears. Part your hair asymmetrically to one side for a stylish and feminine look.
Turn short unruly and curly hair into your best asset by using some styling gel for a wet, layered, broken and irregular look.
A new trend for this year is shattered layers having uneven edges and kicks.
You can also turn show stopper in tapered tresses which flow effortlessly into long flirty pieces around the face.
Numerous Celebrities Embrace Short Haircuts
Many Hollywood beauties and fashionistas from around the world have shown us that short hair is beautiful. Victoria Beckham, for example, made the pixie haircut on the top of everyone's list. Her asymmetrical short hairstyle was rated 'hot', 'cool' and 'intelligent' all in one.
Katie Holmes is another beauty that made short haircuts seem sexy and playful. Her red carpet short haired appearances always make her look innocent and sophisticated at the same time.
Today, Miley Cyrus, Kaley Cuoco and many others have all shown us that there is no face shape or hair type that cannot find its ideal short hair match.
So if you have short hair, you are in for a treat! There is a wide range of celeb-inspired short hairstyles to choose from. We hope the hairstyles for short hair with aforementioned modern twists described here inspire you to find your style! Good luck!